Here's a look at the facts, fads, and stats from New Year's Eve in Florida and the U.S.
275 is the average long-distance trip in miles over the Christmas/New Year's holiday
(Source: Bureau ofTransportation Statistics).
1907 was the year the first ball drop took place in Times Square, NY, NY.
(Source: Times Square District Management Association).
71 is the average high in Fahrenheit for
Bradenton, Florida in January (US Climate Data).
100,000,000 is the number of Americans that said they would be dining out
or taking food to go on New Year's Eve 2011 (National Restaurant Association).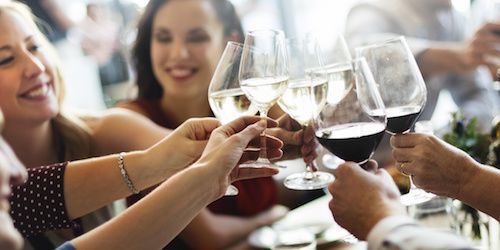 1,311,900 is the number of cases of champagne/sparkling wine consumed in Florida
in 2014 (Source: The Beverage Information Group).


44 is the percent of American adults that planned to kiss someone
at midnight New Year's Eve 2011 (Source: Rasmussen Reports).

Zillion is the amount of trips that VIP guests can make to
the New Year's Eve buffet at PIER 22! RSVP by phone 941.748.8087!