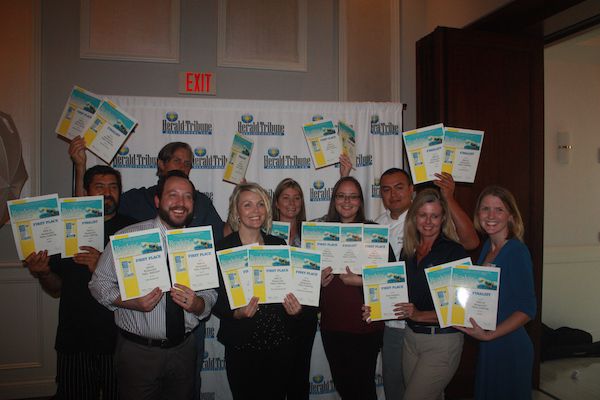 PIER 22 Wins Best Manatee Caterer & 18 Other Readers' Choice Awards
Local restaurant and venue PIER 22 Restaurant, Patio and Ballroom received an unprecedented number of first place and finalist wins in the 2019 Readers' Choice poll organized by the Herald-Tribune.
PIER 22 dominated the polls as fans voted the restaurant an 18-time Readers' Choice winner according to results from the Herald-Tribune's 2019 contest.


At a gathering held last week, members of PIER 22 leadership accepted several honors. Their first-place awards consisted of Best Caterer, Best Waterfront Restaurant, Best Restaurant With A View, Best Wedding Venue, Best Wine Tasting, Best Sushi, Best Martini, Best Specialty Cocktail ...